04/10/2018
After months of preparations with a handful of volunteers we put together an great event today learning and sharing about LGBTI diversity and tech in the Eindhoven Brainport area. We had a great mix of participants and speakers among others from TU Delft, TU Eindhoven, ASML, IBM, Philips, Workplace Pride, Brainport, and many many others.
I gave a presentation about Workplace Pride, what the foundation does and what that matters to me personally and I also moderated the panel. There were also tech presentations on applied AI by Frits de Bruijn from Philips and Alex Dings of Bitsensor spoke about his advanced security & insights solutions and for those who couldn't get enough there was a VR tour by VRoom.
There was clearly a appetite for more and for potential networking opportunities in the Eindhoven area. At the post-event dinner with some of the organisers we were already brainstorming new events. But for now: if you are in the brainport area and want to connect on LGBTI and Tech reach out to me and I'll bring you in contact with the rest of the team or join us on facebook: Tech at Workplace Pride
For more about workplace pride go to www.workplacepride.org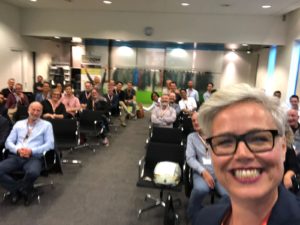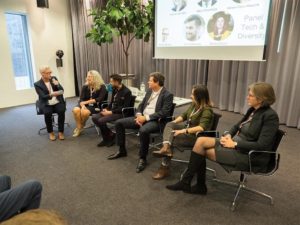 Group selfie as part of my talk. Message: be and stay visible!